July 12, 2022
Donald Trump Should 'Sail Into the Sunset,' Elon Musk Says as Feud Heats Up
Elon Musk says it's time for Donald Trump to retire after the former president mocked the tech mogul for pulling out of a deal to buy Twitter.
Musk took the shot at Trump in a tweet Monday in a sign of deteriorating relations between the two famously mercurial figures. The exchange comes as Musk is seeking to pull the plug on his bid to take over Twitter and as Trump aims to boost his own Truth Social network as an alternative to existing social media platforms.
"I don't hate the man, but it's time for Trump to hang up his hat & sail into the sunset," Musk, who serves as head of both spacecraft manufacturer SpaceX and electric car maker Tesla, said on Twitter.
The tweet came in response to remarks Trump made Saturday at a political rally Saturday in Alaska where he said a Republican Congress would prioritize stopping "left-wing censorship and to restore free speech in America." Trump, who was banned from Twitter for inciting violence, has since launched Truth Social that he's presented as being unshackled from the content standards of other networks that critics say are used to silence conservatives.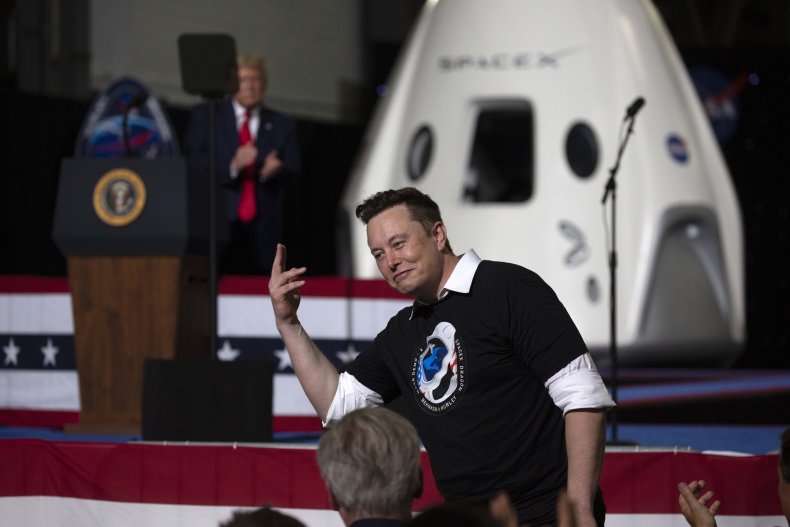 Trump also brought up Musk's recent announcement that he was backtracking on his $44 billion bid to take over Twitter with the goal of loosening its restrictions on free speech. Musk said he no longer wanted the platform because of the high number of undisclosed "fake or spam accounts."
"Elon is not gonna buy Twitter. Where did you hear that before? From me," said Trump, who earlier predicted Musk wouldn't go through with the deal over the issue of fake accounts.
"You know, he said the other day 'Oh, I've never voted for a Republican,'" Trump said, recalling a conversation with Musk. "I said, 'I didn't know that.' He told me he voted for me. So he's another bulls**t artist."
Trump added that Musk's deal to buy Twitter was "not a good contract." Last week, Trump applauded the demise of the deal while praising Truth Social.
Earlier, the two had maintained an outwardly friendly relationship, despite Musk saying in 2016 that he didn't believe Trump was the "right guy" for the presidency.
Regardless, Musk went on to serve on Trump's Strategic and Policy Forum, which included other CEOs advising the then-president on the economy, before leaving after the administration left the Paris climate agreement. Trump still called Musk "one of our great geniuses," likening him to inventor Thomas Edison in January 2020.
More recently, Musk has signaled he's moved away from the Democratic Party and said last month he voted Republican for the first time after casting a ballot for Mayra Flores in a special election in Texas.
But Musk on Monday offered some advice to the Democratic Party, whose members have pushed for Trump to be held accountable over allegations he tried to overturn the 2020 election.
"Dems should also call off the attack—don't make it so that Trump's only way to survive is to regain the Presidency," Musk tweeted.
Newsweek has reached out to Trump for comment.