May 29, 2022
The Edmonton-Colorado Western Conference Final has a chance to change the game: 9 Things
After a long, hard, frustrating road for the Edmonton Oilers, its ownership, the management, coaches, players, and fans…the organization has finally reached for the first time since 2006…the promised land.
The Final 4.
In the paragraphs to come, we will both examine how the Oilers did it, and what the result may be after McDavid meets MacKinnon in the Western Conference Final.
Here is this week's edition of…
9 Things
9. Word is Oilers prospects Osap Safin and Filip Berglund will sign and play in Europe next year. Safin had a tantalizing combination of skill and size but could not consistently put it all together at the AHL level. Berglund had a steady enough year on the blueline in Bakersfield but has been passed by multiple players on the Oilers depth chart.
8. Mike Smith was far from perfect in Round 2. But he out-played Jacob Markstrom. Smith had no shortage of incentive. Smith sat home while Ken Holland wooed Markstrom and Smith was only asked to the prom when the other guy said, "no thanks, I'm going with this guy, instead." Well, do you know who else Ken Holland chased and didn't get? Darcy Kuemper.
Article content
7. A short time ago in this same space, I wrote how Ken Holland's Oilers had finally matched the level of success that 2016-17 club after some frustrating times in-between. Well now, the Holland-constructed roster has exceeded that. Is now when Mr. Holland receives some the credit he deserves? Is it now that we recognize the short-sightedness of some of the more vitriolic criticisms of Holland's decision making and even his best before date as an NHL General Manager?
6. I agree with the consensus feeling that Connor McDavid has elevated his game to a whole new level and is the world's best player. But to my eye, he has company in these playoffs. The 3 players with the most post-season points per game in NHL History (at least 30 GP): Wayne Gretzky (1.84), Mario Lemieux (1.61) and Leon Draisaitl (1.61). Even if Draisaitl were 100% healthy while doing it, that would have been impressive enough. But in the context of the reality of playing on one and a half legs, it is the stuff playoff legends are made of.
Article content
5. I thought the NHL got the call right on the would-be go-ahead Calgary goal on Thursday night. They called the rule book. Isn't that what we are always pleading for the referees to do? It was a tough call, to be sure. But look: Even if both me and the league officials were wrong, it still wasn't the decisive moment in the series. The overriding fact is that one team, and it's very best players, were demonstrably better over 5 games than the other team and its very best players. The waved-off goal was not in sudden death overtime, when one club had no chance to respond. It didn't happen in an elimination game. A big moment? Yes. But not THE moment.
4. If I am Ken Holland, I recognize that this Oilers team is in its prime right now. And that to give the club the best chance to win a Cup(s) over the next 2-3 years, it is critical that he hold onto his best players now. Part of that means re-signing Evander Kane. The Oilers have cap issues. So, I think Holland's play is to balance that off with term. Is 4 or even 5 years for 31-year-old Kane a risk? Yes. But it is an even bigger risk to lose him off the roster now, when you are on the doorstep of a championship. If you end up with an Evander Kane contract problem in Year 5, o.k., you still gave yourself the chance achieved the ultimate goal while McDavid and Draisaitl are still under contract. It's a price the club should be willing to pay. More on Kane's role in the Calgary series in a minute…
Article content
3. The scenes from both cities in The Battle of Alberta were terrific. Having lived and covered hockey in both cities, I was not at all surprised at the level of passion. But I had a conversation after Game 5 that added an aspect to the fandom. Legendary play-by-play man Jimmy Robson never forgot to welcome the "shut-ins" and all others to his broadcasts. After Edmonton clinched, I called my 87-year-old Mom who is an Oilers fan. With her age and mobility Mom (who was a great hockey mom) does not get to too many rinks anymore. She asked me "I wonder if those players realize just how much their games matter to those of us can't get out much anymore?" More important than giving people like my mom something to fill their time with, it gives them to look forward to. Especially over the past 2+ years, hockey broadcasts were among my mom's best company. No doubt many who read this column have had a similar experience with one or both of their folks. So, if Connor, Leon & crew ever wondered…
Article content
2. Darryl Sutter and some of the Flames players seemed to honestly believe that "the best player won the series for (Edmonton)". Sutter even come right out and said "They've only played 8 forwards". He was right. But using those words illustrates that they do not realize exactly how they lost: They were out coached. Calgary came into the series with a depth advantage up front. But Jay Woodcroft knew his Top-6 were better than the Flames Top-6 and bet that his 3rd unit unit could break even. As the McLeod line accomplished that task, McDavid, Draisaitl and Kane took Calgary's 1st line to the woodshed. By Game 5, Darryl Sutter blinked and matched his second line to Edmonton's 1st. But Woodcroft responded by flipping Zach Hyman and Evander Kane. That way, the Kane/Matthew Tkachuk matchup remained. Just look how little Tkachuk accomplished with Kane in his lane after Game 1…just 1 assist and Minus-5 in the last 4 games. Dave Manson's inclusive deployment of his D-corps, the minutes uniform between 17 and 21 per game, saw each man playing a role and succeeding. Woodcroft even got further inside the head of Calgary's goalie (they already had success versus Jacob Markstrom in the regular season) with a not-so-subtle suggestion in his media avail that the 63-game goalie had been over-played and over-taxed. Markstrom finished the Edmonton series with a tired-looking SV% of .852. Woodcroft and Manson not only turned this club's regular season around, they went on to push all the right buttons against Calgary and a future Hall of Fame Coach in Round 2. And it all came bubbled up from Bakersfield. As someone who has spent the better part of a 34-year career helping develop talent for organizations (in a different industry), I'm pretty sure I know how proud Daryl Katz must be that an organizationally developed coaching tandem has taken his team to the Stanley Cup Playoffs Final 4.
Article content
1.As a life-long hockey fan and a lover and promoter of pure, high skill, I am thrilled that the Oilers will meet the Colorado Avalanche in the Western Conference Finals. The two games I watched these clubs play in the regular season were among the best I watched all season long. Who would not want 7 more games of that kind of high skill? Partisanship aside, I think most of us are fans of the game first. Many of us are purists with an ability to appreciate greatness even if it does not necessarily benefit our side. Those treasured jerseys that hang in many of our closets are not always revered more than the game itself. It is the game that we love, respect, and cannot get enough of…even when it sometimes breaks our hearts. As an example, I am of the vintage of fan who remembers the classic New Years Eve game in 1975 between the Montreal Canadiens and the Soviets.
Article content
That match is generally considered to be the greatest hockey game ever played, ending in a 3-3 tie. Guy Lafleur and Valeri Kharlamov were just two of a long list of elite-level players on the ice that night. And the game had everything: High-end skill, lightning speed (Yvan Cournoyer had the best game of his career), grit, tremendous defending, special goaltending (from Vladislav Tretiak in particular), a unique vibe from the fans in the old Montreal Forum that evening and of course don't forget the irreplaceable Danny Gallivan handling the play-by-play in "cannonating" fashion. It was a game so good it deserves to be displayed in an art gallery.
It remains to be seen whether the players from Edmonton and Colorado can end up on the same level as the ones from those iconic rosters from 1975. But the geo-political aspects of the '75 game aside, today's Edmonton-Colorado lineups are loaded with a comparable list of spectacular talent. Sure, it starts with McDavid versus MacKinnon. But it sure doesn't end there. Add in names like Draisaitl, Rantanen, Makar, Nurse, Kadri, Nugent-Hopkins, Landeskog, Hyman, Burakovsky, Kane and others. What did we learn from New Year's Eve 1975, after all? That when you put that many skilled players on the same sheet of ice at the same time, magic can happen.
Article content
If we are lucky as hockey enthusiasts, we will be treated to a display similar to that which those fans at The Forum in '75 experienced. Much like the people of Montreal, Edmonton fans have the capacity to appreciate the traits of special players no matter which jersey they wear. Perhaps the brand of hockey we will see may even alter how the game is played, much like the impact Team North America had after the 2016 World Cup. On that ground-breaking squad? Ryan Nugent-Hopkins. Connor McDavid. Nathan MacKinnon. And with a front row seat on the coaching staff…one Jay Woodcroft.
To me, that is the big attraction to this particular Western Conference Final. It has the potential to be not just merely entertaining, but mold-breaking and timeless. We should be so lucky.
Game 1 of this series cannot get here soon enough.
Find me on Twitter @KurtLeavins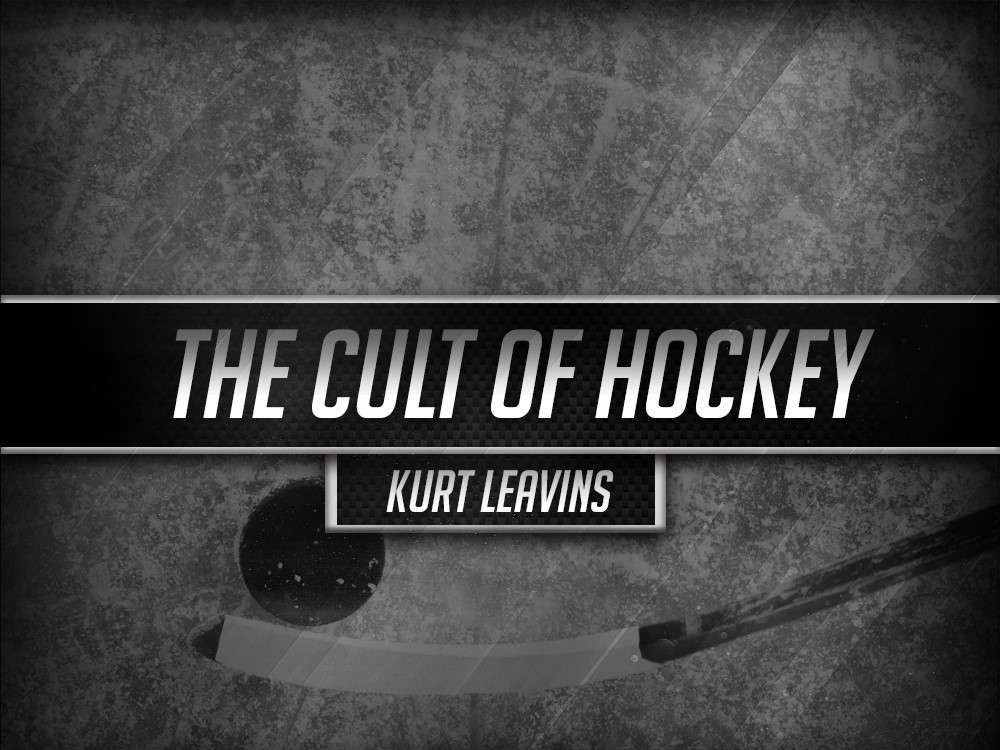 Recently, at The Cult…
McCURDY: Player Grades from the Oilers clinching Game 5 triumph in The Battle of Alberta
STAPLES: Right side fever pushing the Oilers in these playoffs
Sign up to receive daily headline news from the Edmonton Journal, a division of Postmedia Network Inc.
By clicking on the sign up button you consent to receive the above newsletter from Postmedia Network Inc. You may unsubscribe any time by clicking on the unsubscribe link at the bottom of our emails. Postmedia Network Inc. | 365 Bloor Street East, Toronto, Ontario, M4W 3L4 | 416-383-2300